What does the Words section in Typesy and Spreeder do?
To put it simply, Words is an added feature. It is there to supplement the learner's spelling and vocabulary. You'll find this section by clicking on the WORDS tab in Spreeder and Typesy. Here, you can create a new word list to use. If you're under the supervision of an Admin, all the the word list assigned to you can be found in the "Explore all" area > Assigned word lists.
Users can easily go to their Word list to learn more about the words. It has access to Dictionary, Context, Wikipedia and Wiktionary. See, with good vocabulary, users can read and type the words easily because they're familiar with it---they've mastered it. This way, they won't have to stop and ponder all the time, which is one of the reasons why we slow down with our typing/reading. Typesy or Spreeder does not require you to use this part of the program, but it definitely is an option - a supplement. Not all users find it necessary, but it's available. You can use it at your convenience. There are various ways to fully use this added feature, so feel free to explore what it can do. (FUN FACT: If you have both Spreeder and Typesy, your word lists will be synced and can be accessed on both. You will also be able to access your word list from these programs in Wordela, if you have it!) Typesy: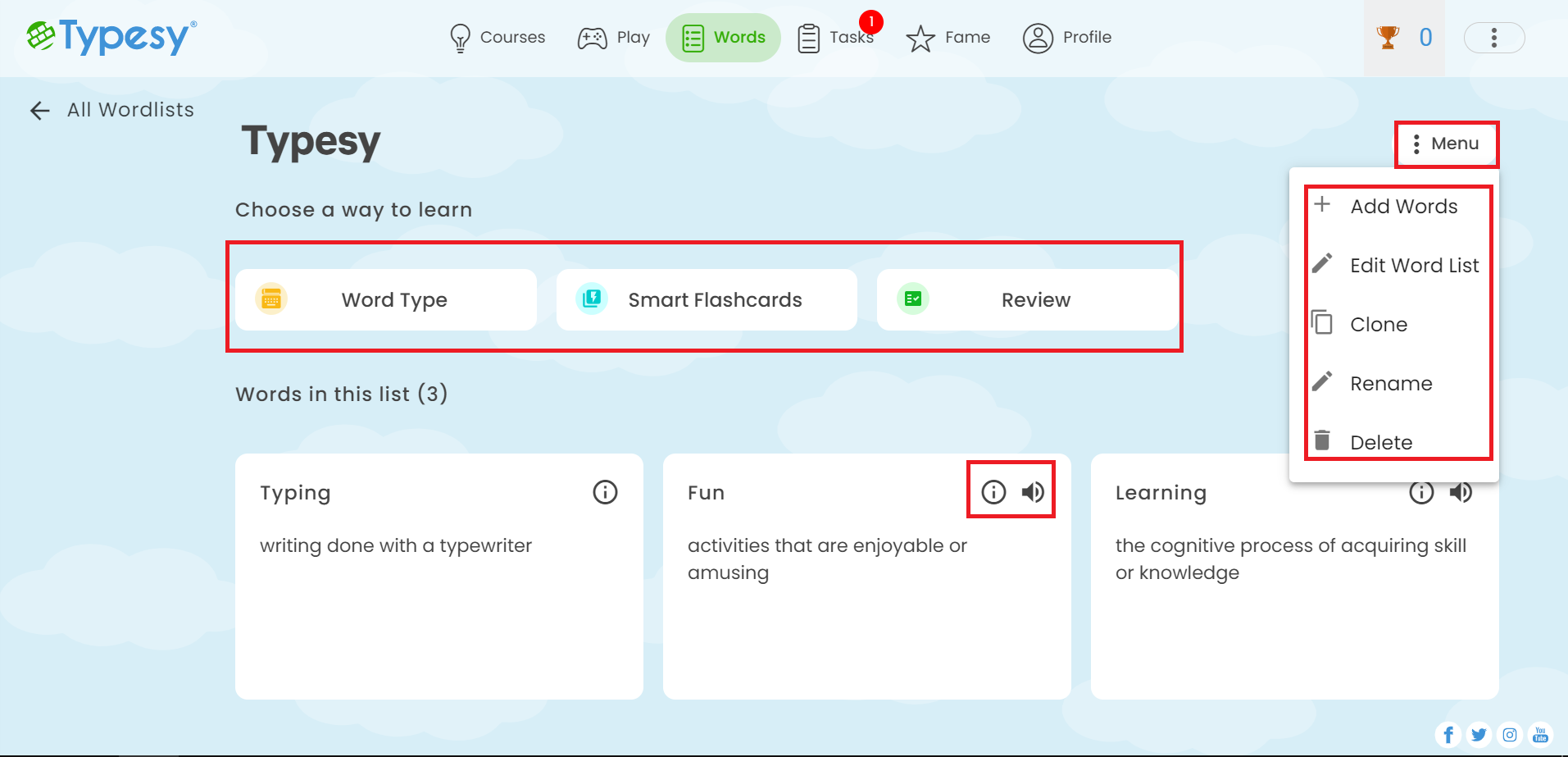 Spreeder: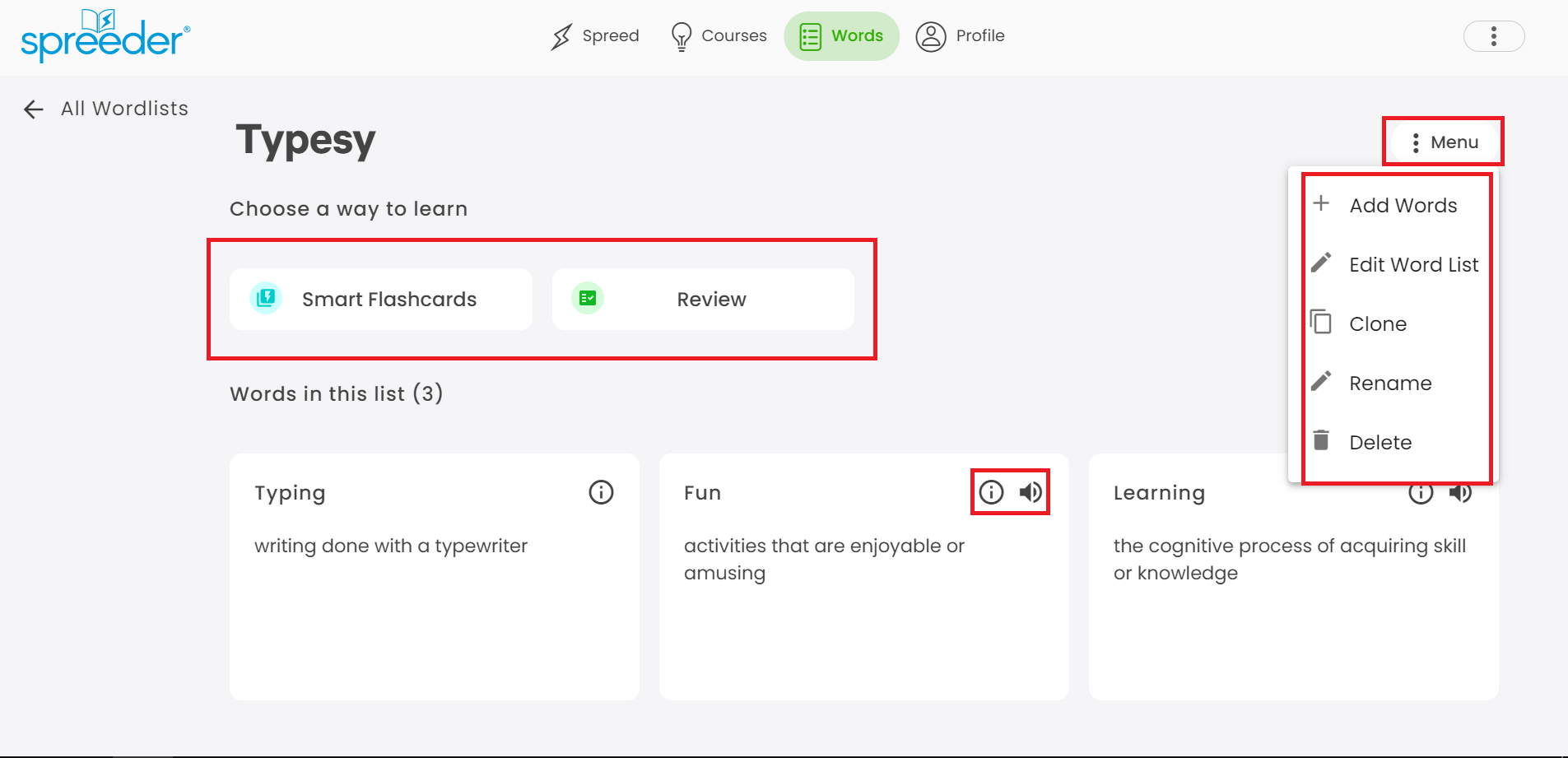 Related Articles

How do I reset my password?

You may click on the "I forgot my password" located in the login page. Simply follow the steps, and the new password will be sent to your inbox. If you haven't received anything yet in 3-5 minutes, kindly also check your spam/promotions folder. ...

Save to Spreeder Browser Extension

The Save to Spreeder browser extension is now available for Google Chrome and Safari. Instantly save any webpage or article to your Spreeder library. Spreeder uses smart technology to import only the text you want to read - removing unwanted ads, ...

I'm trying to sign up but my email is already in use.

The reason for this might be because you already have an existing account with one of our programs such as, Zapreader, 7 Speed Reading, Spreeder CX, Vocab1, 7Spell, Typesy, Spreeder or Wordela. Kindly use the login credentials you used for any of our ...

How do you create an account or access VIP courses for the first time?

After going through the subscription process, you will be sent an email confirmation. This will be located in your inbox. If it's not there, kindly also check your spam/promotions folder. There are two ways to create an account for you to be able to ...

How do I set up my goals?

For Typesy and Wordela, you'll be going through an initial test when you first sign in. After that, the program will then provide you goals/recommendations. Here is an example of the first time sign in for one of our programs, Typesy. You can always ...